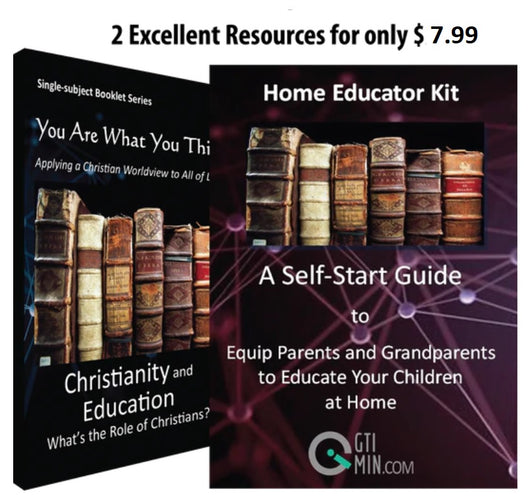 SPECIAL: FREE Home Educator Kit with purchase of "Christianity and Education" Worldview Booklet
Regular price $14.99 $7.99 Sale
Home Educator Kit 
(

FREE Download) and "Christianity and Education" Worldview Booklet (mailed) for only $7.99


The Educator's Kit provides a wealth of information and links to reliable Christian ministries for those parents considering homeschooling or supplementing your child's public education. This pamphlet and the accompanying booklet titled "Christianity and Education" will provide you with solid biblical worldview materials and information to counter the anti-Christian bias in state-run schools.   

You'll receive your FREE download within 3 days of placing your order. The "Christians and Education" booklet will be mailed immediately.


                                          Downloadable PDF