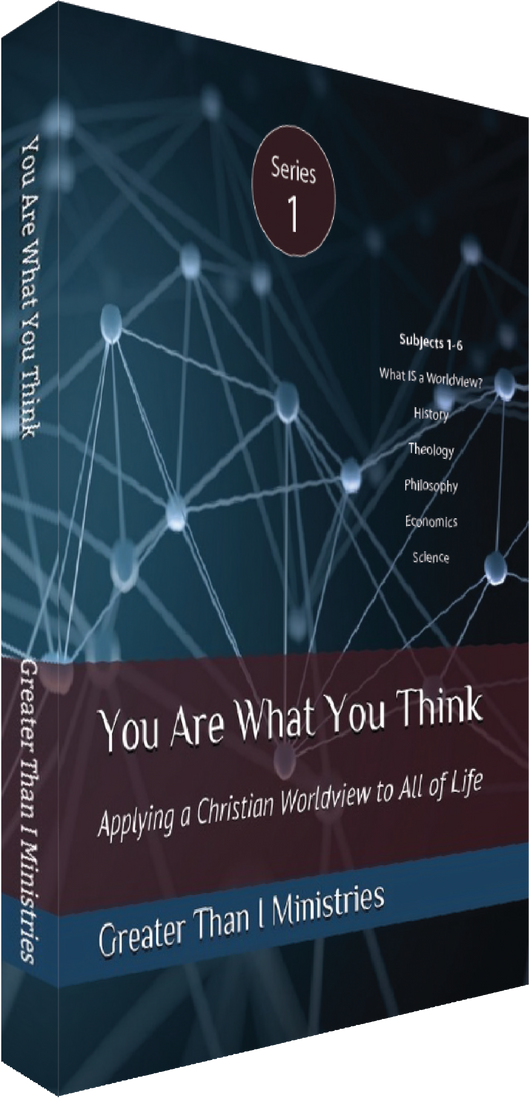 You Are What You Think Worldview Textbook, Series 1
Regular price $34.95 $28.95 Sale
This is the first of a 2-part series that cover 12 subjects total, and is a more in-depth version of our Thinking Like a Christian Worldview Video Series, but in textbook form only (no videos). This first series reviews 6 subjects: 
What is a Worldview and Why Does It Matter?

The Christian Worldview of History

The Christian Worldview of Theology

The Christian Worldview of Philosophy

The Christian Worldview of Economics

The Christian Worldview of Science
In each subject, we look at the fundamental biblical doctrines and consider the ideas which are implied within those doctrines. Then, we examine the opposing ideas of the worldviews that are attacking us in today's society, comparing and contrasting them against the biblical worldview using history, statistics, and logic. One of the main purposes of this course is to challenge the students to critically think through ideas for themselves (2 Corinthians 10:4-5).  We call this process indoctrinate and inoculate!

To see a preview of the contents of this textbook, click HERE