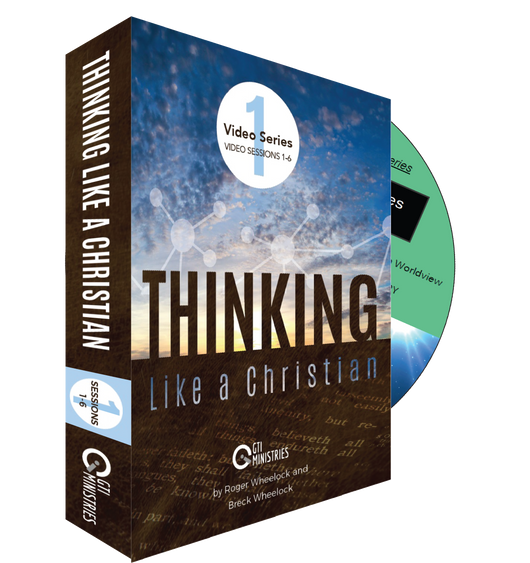 TLAC Video Series, Vol. 1 (7 DVDs)
Regular price $65.00 Sale
Overview  
(Note: for REVIEWS, scroll down)
Thinking Like a Christian (TLAC) is a 12-class series specifically designed to equip parents, adult and high school Bible study groups, and home groups to apply their biblical knowledge to every area of life, comparing and contrasting the bad ideas the world throws at us with the good ideas of God. By comparing a biblical worldview with the other major worldviews popular in our world today, this course aims to equip parents to model and teach their children to think through these ideas critically and for themselves. As children reach their teenage years, we believe these classes will prove to be absolutely fundamental in preparing them for their transition into independent adulthood.
NOTE: This set does not include the NEW Study Guide Workbook (ordered separately).. Each study does come with downloadable PDF Study Guides which include many of the same questions in the Workbook. 
For more information on the topics covered in this DVD set, visit the Learn More page.
** Please note that international shipping is available, but we recommend you contact us directly before submitting an order for anything outside of the United States.
Included in this Series
(Set #1):
What is a worldview; why does it matter? (DVD, PDF Study Guide)
A Biblical Worldview of History (DVD, PDF Study Guide)
A Biblical Worldview of Theology (DVD,PDF  Study Guide)
A Biblical Worldview of Philosophy (DVD, PDF Study Guide)
A Biblical Worldview of Economics (DVD, PDF Study Guide)
A Biblical Worldview of Science (DVD, PDF Study Guide)
Additional Resources